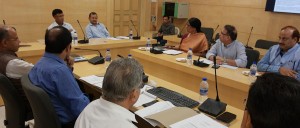 By Sandeep Pattnaik, AP Bureau:
Bhubaneswar, 27/11/19: Odisha Government is planning to scale up at least ten eco-tourism destinations in the State under Public-Private-Partnership mode. The departments of Tourism and Forest & Environment were directed to work out a Home-Stay policy near identified sanctuaries and eco-destinations like Similipal, Bhitarakanika, Chilika, Daringibadi, Satakosi, et al.
New destinations in Chandipur, Chitrakonda, Satiguda, Koraput-Pine forest, Tensa, Patora Dam site in Nuapada and Nrusinghanath in Bargarh shall be developed expeditiously.  With these new seven destinations, there will be 47 eco-destinations in Odisha.
Tour packages of 3 to 5 days will be developed including the heritage and nature sites, to popularize 'Odisha destinations' among different travel and tour operators in the world market.
Eco-sites with facilities like birding, sports, trekking, wildlife watching, cycling, boating, jungle safari, photography, canopy walk, and farm visits, etc., would be created under Public-Private-Partnership mode. Guide Training Programmes would be conducted involving educated youths. Indian Institute of Hotel Management to train members of the eco-development committees in home keeping and hospitality, as confirmed an official release.