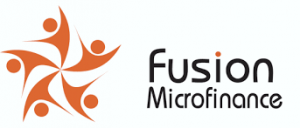 By Ashapradeep Bureau.
October 2018- As a part of CSR activity Fusion Microfinance, the leading non-banking financial institution, has recently organized Shawl Distribution Program in Municipality Town hall, Malkangiri, Odisha. Fusion Microfinance takes its social responsibility earnestly and contributes towards the development of society and environment. As part of its CSR, Fusion conducts various social activities on regular basis for the benefit of its clients and communities around its operational areas.
Mr. Manash Madkami (MLA Malkangiri), Mrs. Rajnamt Kaur (Chairman, Malkangiri), Mr. Ranjan Kumar Swain (Lect. Malkangiri college), Mr. Ghanshyam Tripathy (Head Master, UP School, Malkangiri), Mr. Ratnakar Dash (Media), Mr. Markand Patra (Branch Manager, PNB) were present in inauguration ceremony and graced the program.
Every year, Fusion Microfinance contributes some necessary items like cloth, blanket, furniture, fruits, food, stationery etc. to women and children. This year organization distributes almost 100 shawls to women of Malkangiri, Odisa. Fusion microfinance understands its responsibilities towards the development of society and is constantly employed in social welfare. Fusion is regularly employed for the empowerment of women in social activities through its Corporate Social Responsibility (CSR) functions.
Fusion Microfinance is a registered NBFC-MFI which works in the borrowing model of the Joint Liability Group of the Rural.Fusion Microfinance customers include 100% women living in rural and semi-urban areas. Its main focus is to provide access of financial services to the financially and socially disadvantaged sections of society who do not have an access to the bank and financial services.